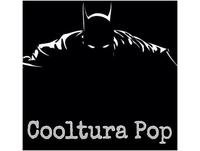 Subcategory: Video games, role-playing game and anime
Creation date: 09/08/2014
Description: Cine y Series de TV de Culto, Comics, Videojuegos, Caricatur... as, Fantasía, Sci-Fi, Buena Música, Coleccionismo y todo lo que abarca la Cultura Pop More
Para poder escribir en el muro de un grupo debes estar registrado en iVoox.
Se ha unido el usuario M&P
---
---
A las muy buenas tardes. Nos gustaría recomendarles La Crono Letrina, un podcast muy loco que os va a encantar. http://www.ivoox.com/podcast-crono-letrina_sq_f1260305_1.html
---
---
---
---
---
---
---
---
Group users
Propose audios to the group
Share in this group the audios that you likeVideo games, role-playing game and anime.